Manufacturing & Distribution
When it comes to UK manufacturing, there is good news and bad news. The good news is that as the economy continues to revive, manufacturing is becoming a great investment opportunity for UK PLC, private equity, and overseas investors. The manufacturing sector remains a high-growth core pillar of the UK's economic output, employing 2.7 million people and accounting for 45% of the country's exports. 
The bad news is that, no matter how strong the sector is, there are still challenges many SME manufacturers will have to face. A lack of raw materials, rising transport costs and recruitment are just a few of the challenges that will undoubtedly impact post-pandemic recovery.
About 96% of UK SME manufacturers are struggling with price changes within their supply chain; the cost of raw materials has increased by up to 350% in some cases. Scarce resources have caused firms to compete with one another, paying extra to get what they need. These issues are driving the significant price increases we are seeing.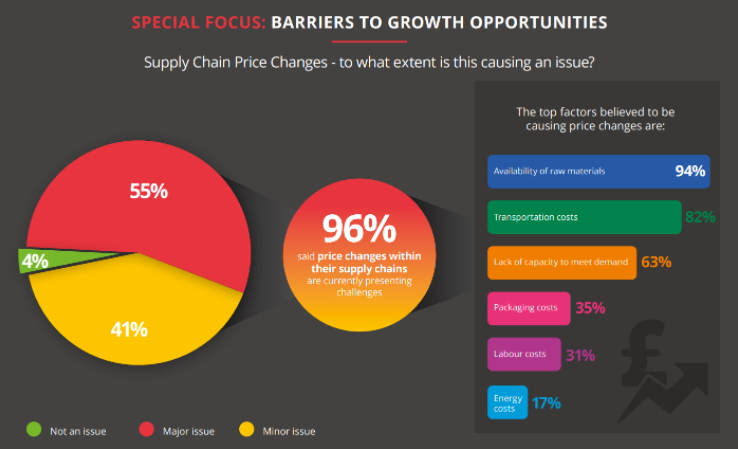 While price changes affected profits, recruitment challenges were the industry's biggest barrier to growth. Many manufacturers believe that there is a "massive skills gap in the market" now that "time-served apprentices from years ago have retired". 
Freedom of movement is adding to recruitment hardship and problems securing raw materials seem to be partly due to logistics challenges of importing goods.
SMEs need to be prepared for these challenges facing their firms. There are always solutions to challenges, brought about by experts in the field. 
At Polestar, we remain excited about working with manufacturing companies. We have background knowledge in the manufacturing field from sector valuations and previous deals. Alongside that, we can introduce you to many key contacts that may help some of your problems today.
As always, if you are interested, please reach out!