How software is changing the automotive industry
A software-programmed car comes with many enhancements such as connectivity, advanced driver safety systems and a consumer-centric ethos. No wonder these care promise to bring about dramatic change within the automotive industry.
With many other aspects of our lives quickly implementing tech, it's no surprise that eventually cars would too. Most notably, we have seen this come into play with Tesla.
Automakers must now be prepared to integrate into a bigger ecosystem, with technology giants synonymous with computer manufacturing, internet search engines, and mobility as a service (MAAS) leading the charge in investment and innovation.
A recent article I found talks about how these new cars will change supply chains and cause disruption within the automotive industry:
Vehicle Architecture
 A typical vehicle built in 2000 had approximately 10 processors and featured a few thousand lines of code. Fast forward 20 years, and today's cars have about 45 processors with hundreds of millions of lines of code.  
The software-defined car will feature two parallel architectural changes, namely zones and domains.
Three or four zones are likely, with control units merged and centralized into high-powered computers. Wiring becomes simpler in a zonal approach, and the software environment more scalable and flexible with domains connected by automotive ethernet, accessed via domain controllers. The software is easily upgradeable by centralized over the air (OTA) updates and efficiently supports the user-defined vehicle.  
 Using machine learning and AI in such systems yields more human-like responses than the conventional software code's "if-then-else" nature.  
The product lifespan will be lengthened, too, as a vehicle's feature set is extended and optimized through over the air updates post-point of sale (POS). They could create new revenue streams and business models from the sale of applications and driver data captured via analytics.
Supply Chains
The shift toward software-defined vehicles will require a fresh approach to vehicle development and adjustment to the relationship between manufacturers and Tier 1 and Tier 2 suppliers.
At the same time, a few automakers are investing in proprietary vehicle operating systems and are considering licensing them to other manufacturers. To do this requires significant investment on their part and a high degree of corporate agility, an approach that may not suit all automakers. 
 Big Tech
Tech giants are also investing and innovating in various spheres of the automotive arena. Some provide familiar operating systems for connected in-vehicle infotainment systems, which aim to give the driver the same interface and application ecosystem as they are used to on their smartphones.
Others are focusing on developing autonomous cars. An autonomous self-driving vehicle working 24/7 as a taxi would be of huge benefit to a company whose primary focus is mobility as a service, as would mass deployment of a particular infotainment operating system.  
In a software-defined vehicle, applications and operating systems can be upgraded and enhanced throughout the vehicle's life via OTA updates, like those of a smartphone. It allows a certain amount of customization and optimization for the user and keeps the vehicle's safety features updated.   
I hope this article gave some new insights in how these software-defined cars will change up the industry. We are now entering an era where automakers and Tier 1 and 2 suppliers will work alongside tech giants to create new innovation. Through software and through analytics, drivers will benefit with better functionality, experiences and safety.
Responsible innovation in healthtech
As our wold becomes more digital, we are always finding technology that can help makes our lives easier; innovation in the technology sector has been increasing throughout my life. However, a recent article penned by the Financial Times talks about a topic we don't really used in tech: responsible innovation. 
Sure, using technology for everything in our lives would be great, but is it responsible? The article recalls how regulation for new technology always come too late, i.e., seat belts in cars, privacy protections for internet users, moratoriums on facial recognition technology, and so on. 
The article really pushes the narrative that while technology regulation is essential to the public good, it is intended to protect people from measurable damage rather than foresee or prevent it in the first place. 
For healthcare technology, the article focuses on three simple points we can practice responsible innovation:
First, enfranchise patients, community organisations and vulnerable groups. The Covid-19 pandemic has made it clear that healthcare systems are often ill-equipped to serve the people most in need of care. Community health workers and organisations create a bridge between healthcare systems and marginalised community members.
Second, adopt multidisciplinary approaches. Healthcare is highly dependent on data: lab results, patient histories and other factors critical to understanding individual and population health. But they often lack important context, such as people's access to fresh food, insurance, transport or stable housing. These factors can determine a person's ability to afford medicine, follow treatment or gain access to care in the first place.  
Third, complement "big" data with "small" data. One of the biggest challenges in healthcare innovation is "small" or "sparse" data — data that are often lost, overlooked or stored on multiple, disconnected spreadsheets. Examples include patient histories scattered among community health facilities, urgent care centres, pharmacies and hospital emergency departments. 
While the article talks about responsible innovation in healthcare specifically, we can apply that concept to all other sectors too. Just because we can build it, doesn't mean it's always better.
And while my generation is always distracted by the next newest shiny object in the tech world, it's important that we recognise responsible innovation and that technology should be inclusive for all of us.
The digital footprint of online students
As more and more students participate in online education, the digital footprint of those students is getting bigger. 
An article from Education technology states that, according to OfCom's recent report into the digital habits of children in the UK, nine out of ten of them are active online – at home, gaming or on social media and, increasingly, in the classroom as part of formal learning; at some point, kids are online everyday.
What does that mean for the big tech companies that collect all that valuable data?  The article explains further:
Data Overload
The pandemic has been a huge catalyst for edtech, with more than two-thirds of children accessing real-time interactive online learning, as well as using other digital educational resources, shuffling it to the top of schools' priority lists and agendas.
Many schools scrambled to implement solutions, and the ever-shifting nature of the pandemic meant some were left with no choice but to fast-track the process, and sometimes in the rush overlooking the need for evidence bases before selecting tools. 
Using Technology
How classes use the technology platforms available to them is vital. Best case scenario is as an extension of classroom learning.
Classroom tech is really coming into its own as an aide to early learners with special educational needs. It is easier for a child who has limited hand use to swipe a screen than pick up and place a puzzle piece, for example. For children with high learning needs, technology gives then experiences of cause and effect play.
Technology can play a key role in reducing the discrepancy between high-achieving children and lower achieving children in schools by speeding up the data processing that indicates when a child needs additional support and what sort of support they need.
Data empowers educators to identify learning gaps and track academic progress, allowing them to adapt their pedagogical approach strategically.  
The legality behind it
Right now, there is not much data protecting students from their digital footprint.
The data may well be created by the student, but the student isn't mature enough to properly consider all the consequences.
Data gathered by education technology companies is anonymised; it builds information about the abilities and performance of students across regions and age demographics, and what features and modules are working – or failing – when it comes to engaging students. 
The article concludes that schools need to be more aware of the technology companies that provide their services, and parents need to be more involved with the terms and policies of what their children use.
In the information age where we have repeatedly seen tech companies sell our data, it is important that for those too young to understand the consequences to be shielded from them.
If you are an education technology company, what is your data policy? Polestar would be excited to engage.
The technology behind mental health and wellbeing
An article recently written by the Guardian suggests that the UK might be facing a second pandemic, this time of mental health issues.
The Covid crisis has sparked a dramatic rise in the numbers of people experiencing mental health problems, with 1.6 million people waiting for specialised treatment and another 8 million who cannot get on the waiting list but would benefit from support, the heads of the NHS Confederation and the Royal College of Psychiatrists told the Guardian. 
But the mental health crisis is not novel to the UK, and there are global innovation efforts being implemented to help relieve the strain on healthcare provides.
For example, Atommerce, a Korean startup that helps users connect with mental health professionals via mobile app MiNDCAFE, plans to scale its mental health service with a $16.7 million Series B funding, which was three times oversubscribed within two months.
With the recent funding, Atommerce plans to utilise artificial intelligence and machine learning technology for its platform and invest in digital therapeutics specialised in mental illness. In addition, the proceeds will be used to increase its headcount.
Another example is HealthRhythms, a five-year-old startup partnering with UCHealth in Colorado to scale its artificial-intelligence-based digital platform to millions of patients.  Along with its partnership with UCHealth, HealthRhythms announced the close of a highly oversubscribed $11 million seed round led by GSR Ventures and investor Brook Byers, founding member of Kleiner Perkins Caufield & Byers.
Within healthcare, we have seen an increasing focus on mental health and wellbeing, especially in the workplace. Throughout the pandemic, we saw a lot of employers provide well being efforts into the workforce to help battle burnout and attract new employees; something we have previously covered in blog posts on employee well being in the workplace in the past.
With a big focus on ESG investment in the PE world, we can see the tech behind mental health issues and wellbeing growing. We are very fortunate at Polestar to be speaking with a number of healthtech and wellbeing solution providers. If you would like to know more or have an interest in the space, we would be delighted to speak with you. 
NFTs: the new wild west
It is now rarer to find someone who hasn't heard of an NFT than someone who has. Rarer still is the person who can properly describe what an NFT is or how it might be used.
This, in part, is down to the fact that the technology is still very much in its infancy – it's the wild west, and cowboys are making out like bandits with sales of monkey drawings and digital houses alike.
Non-fungible tokens (NFTs) are unique identifying codes linked to a real-world or digital asset. Unlike cryptocurrencies, NFTs cannot be exchanged for other NFTs; they are non-fungible. The use cases for this tech are still yet to be fully discovered, but here are a few of the most interesting at the moment:
Art
When most people think of NFTs, digital art is what their mind goes to first. The first ever NFT-exclusive artwork to be offered by a major auction house, Everydays: the First 5000 Days, sold for $69.3m at Christie's in March of 2011. The digital artist who created the piece, known as Beeple, complied a collage of his first 5000 one-a-day digital artworks for the sale.
News of such vast sums of cash being dumped on such an intangible asset set the NFT word ablaze. Since then, Beeple has gone on to rake in a further c.$29m from NFTs and has started off a generation of wannabes in his wake.
Whether or not you would personally buy a digital piece of art – I can't say I would – there is one purported benefit that might make you think twice.
NFTs can have royalty-fee structures coded into them. This means that the royalty holder could still receive royalty fees from secondary and tertiary sales of the asset. This could be a massive step for artists looking to increase their already tiny piece of the revenue pie – particularly with regards to the music industry.
Aside from this, NFT art does seem to be a bit of a bubble that's set to burst. Certainly, one could argue that buying a digital copy of a painting isn't much different from buying a print of a painting, despite you still receiving no tangible product as a result of your purchase, but it seems we can expect to see a downfall in these get-rich-quick art deals as the technology matures.
Supply chain use cases
Perhaps more interesting is the potential use of NFTs within the supply chain. One of the key attributes of the NFT is its association to the blockchain. The blockchain, in essence, is a decentralised digital ledger. This ledger can be used to record all sorts of information such as the date it was sold, who sold/bought it, who handled the transport of the asset, etc.
Using this blockchain – or ledger – manufacturers could create NFTs to sit on their assets at various stages of its production and distribution:
Each step of the manufacturing/distribution process could be tracked in one place, reducing the risk of mishandling/product losses.
NFTs could be attached to parts of reusable packaging, letting the previous handlers be known to everyone after them in the asset's lifecycle.
Luxury and high-value goods would come with an NFT-verified confirmation of uniqueness that also serves as a certificate of the new owner's absolute ownership of the asset.
Certification-based NFTs could be produced by regulatory organisations to sit alongside an asset's blockchain ledger. For example, 'Organic' or 'Fair-Trade' foods could be verified by the end consumer simply by clicking a link in their asset's blockchain record.
Further to this, increased transparency surrounding the transportation of food – and indeed other perishable goods – would be invaluable to many producers. Knowing where a product has come from, how long it's taken to reach you, and when it will expire – all in one place – could be the next step in the advancement of supply chains.
Final thoughts
NFTs are still very much in their infancy. This is an important fact to keep in mind when thinking about the technology and its real-world uses. Discussions about its implementation into serious business practices have been marred by associations with volatile and intangible pieces of art, but promising use cases seem to be lurking just over the horizon for the NFT world.
If you have a business involved in the supply chain – or indeed have any questions about your company's options looking to the future – we'd be delighted to get in touch.
New Investments into Indoor Crop Growing
I should not have been surprised by this fact, but I learned recently that around 70% of the UK is taken up by farmland. That's around 18 million hectares covered by agriculture. If you're like me, upon hearing that fact you probably can't help but wonder whether there could be a more efficient and sustainable way to grow crops.
Apparently I'm not the only one thinking this. According to The Wildlife Trusts, that remaining 30% alone isn't able to sustain our country's wildlife, and that's a big problem with so much of farmland being drenched in chemicals and fertilizers that make the British countryside a much more hostile habitat.
One solution to this problem has been to move our crops indoors. This is not a new idea. After all, the humble greenhouse has been around since the 17th century, and the modern concept of vertical farming is now over 20 years old.
Recently, however, a firm in Derbyshire was awarded a grant of £500,000 to develop new technologies that they hope will greatly increase the efficiency and effectiveness of growing indoor crops.
Light Science Technologies (LST) was awarded the grant by Innovate UK as part of an initiative to improve the sustainability of UK agriculture with the goal of creating a new type of lighting and sensor system for use in vertical farming, greenhouses, polytunnels and in the growth of medicinal plants. This new technology will make use of interchangeable LEDs and data monitoring that will help reduce costs and energy usage, and generate maximum yields.
This intelligent LED grow-lighting system from LST is to be the first of its kind and, if successful, would hopefully lead to greater advances in this type of sustainable farming. With climate change becoming an ever-present threat, these new technologies are becoming a lucrative and essential part of the industry landscape. As LST's founder and chief executive Simon Deacon says: 
"Due to the shorter growing seasons, unpredictable climatic conditions and heavy reliance on manual labour processes, the UK struggles to produce enough food to meet demand."
It's easy to dream about the implications for the rest of the world too. If more farming were to be moved into highly space-efficient facilities, countries may not need to be so reliant on overseas imports, meaning reduced emissions and costs. Forests and habitats for wildlife might be given a better chance of returning, leading to more biodiversity. Nations with challenging climates might become more self-sufficient, and growing seasons could be extended meaning more reliable food sources for developing countries.
Eventually of course, caution and pragmatism are always necessary for tempering blue-sky thinking such as this. For one, indoor crops will only become truly sustainable when the energy they use comes form renewable sources, and the infrastructure needed for that is a long way off for a lot of nations. It is clear, however, that there is growing demand for solutions that look to the future of agriculture and which in turn drive innovation in other areas.
Why is food getting more expensive?
Food prices in the UK are seeing their highest levels of inflation in decades, with the Office for National Statistics (ONS) announcing that the consumer price index (CPI) inflation reached 5.5% in January of this year.
This comes alongside massive jumps in energy bills and the cost of living, leading many to fear how they will make ends meet.
What has risen? 
The ONS reports that prices of all categories of food and drink have risen from what they were last year, as demonstrated below:
Which? also found that UK supermarkets were, on average, charging up to 9% more for their ranges in December 2021 than they were in January of the same year.
This increase is further backed up by data analyst firm, Kantar, whose findings suggest that the average pre-Christmas shop went up by some £15 in the four weeks leading up to Christmas 2021.
What has caused the rise? 
The rise in food costs is certainly a multifaceted problem, but it can largely be attributed to the pandemic and its effect on policy surrounding Brexit's fallout.
Supply chain issues have plagued almost every industry since the start of the pandemic for a multitude of reasons. Workers have been sick, resigned, or retired, leaving large gaps in the supply chain that still haven't been properly plugged. Increased caution over imports – owing to fears of COVID transmission – have also slowed down the process, thereby limiting the supply.
Further trade-based implications, resulting largely from Brexit, also complicate the matter. This has made certain products more expensive to import, with prices usually being passed on to the consumer.

What does the future look like?
It is unlikely that the aforementioned issues will be going away any time soon. Labour shortages and import policy negotiations, for example, are massively complex problems which require lengthy solutions.
The Bank of England is now predicting inflation will reach 7% by April 2022, taking it to its highest level since 1991. On top of this, many manufacturers, wholesalers, and supermarkets continue to reiterate they expect to see price increases for the foreseeable future.
On top of this, pay rises are not keeping in line with inflation. Standard pay – which excludes bonuses and is adjusted for inflation – fell by 1% on November 2021 compared to the same month in 2020. In a recent BBC article, the ONS had the following to say:
'Salaries are growing reasonably strongly, but some people are saying they are not feeling much better due to rising prices.'
Final Thoughts
While this does all seem very doom and gloom, it is important to remember that we have made it through every major financial downturn thus far – often stronger than ever.
While the root causes of price inflation may take a while to dissolve, prices should stabilise over time as the world adjusts to the new normal.
What could be a better time to value your business than now? Polestar has real-life experience navigating times of financial upheaval and would be delighted to chat – feel free to contact us or reach out for a business valuation by clicking the following link: https://polestarcf.com/value-your-business/
Controversy, airlines, and efficiency: the road to 5G continues
5G – one whole "G" better than its predecessor, 4G – has been a household name for the better part of two years now. Since its inception, the technology has seen its fair share of controversy. Starting with Chinese 5G infrastructure being banned in the UK and culminating in anti-5G protests – no other technology in recent memory seems to have the public riled up like this.
But is any of this controversy justified? Will 5G fulfil its promises of world-wide efficiency boosts? And how is the technology being used now?
Controversy
As mentioned, 5G has seen its fair share of controversy. Baseless claims of the technology being carcinogenic were swiftly put to bed by a mountain of scientific research proving the contrary: the wavelengths 5G tech uses to transmit data are too broad to interfere with cells at all.
Added to this came the fears of the tech being unsafe, or somehow less secure than conventional Wi-Fi or 4G. This, again, is demonstrably false. Since 5G requires data to be submitted through fewer external parties than conventional networks, the technology is actually far more secure than legacy systems. Further, 5G allows for private in-house networks to be set up that allow the owner to configure their own security programmes/processes.
Airline animosity 
The most recent round of controversy to hit 5G network providers comes from the airline industry. Key industry players in the US – including United Airlines and Delta – recently penned a letter to the Federal Aviation Administration (FAA) to express their concern over the rollout of the technology.
These airlines fear that the signals emitted from newly installed 5G towers will interfere with crucial landing equipment – specifically altimeters which help judge a plane's altitude to aid with landing in low visibility.
The airlines claim that the presence of 5G within a two-mile radius of an airport could be enough to cause interference, compelling them to ground flights and disrupt the travel plans of thousands of passengers.
Airports are now working closely with telecoms companies to ensure that major airports have safe "buffer zones" which will remain clear of transmitters. Thankfully, due to our 5G signals being somewhat "weaker" in the UK and Europe, the same situation should not occur on this side of the pond.
On the bright side
Despite the hurdles encountered on its way to fruition, 5G technology is now shaping up to be an integral part of the operations of many businesses.
A pertinent use of this tech is in its ability to support so-called 'digital twins'. Digital twins are models set up to replicate real-world environments and processes – for example, factory floors – and better streamline them through the application of different digital stress tests and analysis. While this technology is nothing new, 5G promises to make it cheaper, more secure, and more reliable than ever before.
And, while many fear investing in 5G to be of massive expense, recent research by Digital Catapult proves otherwise.
While the initial investment may be more expensive than legacy technology, their research estimated a payback time of around 12-24 months and a return of investment of 5x-10x across all companies and uses.
Manufacturing companies in particular will see a multitude of use cases arise from the technology. Legacy tech and be retrofitted to communicate with the 5G network, thereby feeding more data into the system, while newer technology will slot seamlessly into place. Efficiency and consistency are king in this industry, and this technology promises to ensure this at the highest level.
Final thoughts
5G has certainly seen its fair share of bad news over the last two years as it has struggled to reach technological maturity. Now, though, many companies are beginning to see the fruit of its labour as they improve the efficiency and security of their operations exponentially.
The technology will certainly be one to watch in the coming years and decade. At Polestar, we have experience in dealing with many telecoms companies and manufacturers – so, if you have any questions about future options for your business, don't hesitate to get in touch.  
2022 Sector Outlook – The Polestar Perspective
Who would have thought that Pink and Downing Street could have so much in common?  Well it is not just Whitehall, politicians and journalists who have been partying; the M&A market is enjoying a full-on rave.
2022 has carried on where 2021 left off, deals moving apace and plenty more coming down the pipeline.  Talking with colleagues around the industry we cannot claim to be alone.  Corporates and Private Equity firms are sat on mountains of cash that need to be spent or returned and nobody wants it back as inflation ravages its true value and interest rates remain at near zero.
So the corporate finance party looks set to continue across nearly all sectors.  We are seeing real interest in meditech, ESG, education, packaging, business services and software.  This month we have also prepared our annual valuation review for each of our subsectors – click here or on the image below to have a read.
2022 sees the launch of Polestar's new online valuation tool.  This links directly into a number of subscriber-only databases and, based on the a parameters you enter, will prepare an indicative valuation for a business.
Go on, give it a try and see what your business may be worth or, indeed, one you are looking to buy.  If you want a more detailed valuation, get in touch as there is a far more comprehensive report available if you provide us with sufficient detail.  It really is quite a clever bit of software and we are keen to see how it performs in real life.
Is a four-day work week right for you?
One of my colleagues, wrote a blog post in 2019 about a four-day work week. His article, though written two years ago, is still a relevant topic today, especially with the resurgence of a four-day work week trial.
In his article, Oli detailed how the current average commute takes 54 minutes and, from Monday to Friday, we spend over c.83% of our waking time just getting to work. Does this really mean employees are productive?
New trials
Recently, trials of a four-day working week have been scheduled to take place across the UK this year. More than 30 companies will take part in a six-month trial led by 4-Day Week Global, think tank Autonomy, and researchers at Oxford University, Boston College, and Cambridge University. The pilot scheme will run from June 2022 to December 2022. 
The 4-Day Working Week Global trial is also being conducted in the US, Ireland, Canada, Australia and New Zealand. Could this be the beginning of a new era of working?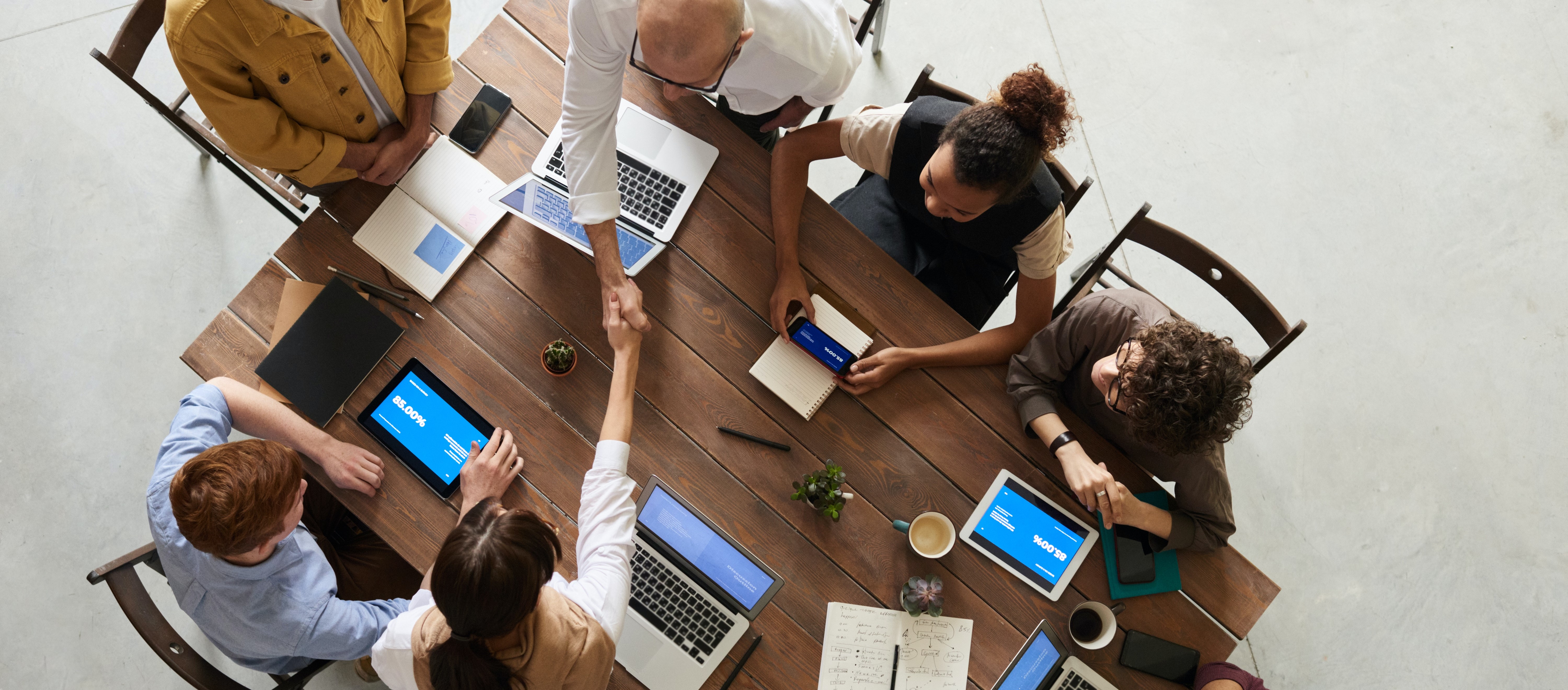 A change in emphasis
Joe O'Connor, the 4-Day Week Global's pilot program manager, said "The scheme takes the focus off time spent at work and instead allows business to focus on the actual output. It also reduces sick leave and work burn out and, in this time of the great resignation, it will be good for the retention of staff." 
A huge contributor to higher attrition rates across the world in 2021 was employee burnout from prolonged emotional and mental stress.
The program manager O'Connor claims a four-day week can also help companies save money by allowing businesses to focus on actual output. It reduces sick leave and work burn out, which will save companies money by retaining well trained staff.
The data
This has already been trialled in software and tech companies. In 2019, Microsoft Japan found that implementing a four-day work week led to a 40% boost in productivity, announced as part of the results of its "Work-Life Choice Challenge." Not only did it make staff productive, but the business also saved money on other areas. Microsoft found that it helped preserve electricity and office resources. The number of pages printed decreased by 58.7%, while electricity consumption was down by 23.1% compared with August 2018, the company said. 
A recent tech company implementing this policy is Bolt. But, unlike Microsoft and the UK trial, this change is now permanent. Productivity has increased, work has been streamlined and employees are happy, the company reports.
Final thoughts
While the UK trial is being held, it is impossible to really give an answer on if a four-day work week will help productivity. We have seen it prove successful with Microsoft and Bolt, however, this is something each business must consider for themselves. As Oli said in his article: "successful businesses will adopt the most appropriate working structure, attract and retain the best talent – meaning that, ultimately, the free market will drive change."
Does school REALLY prepare you for work?
As a graphic designer for Polestar, I use a great many of the things I was taught over the course of my eight years in Art education on a daily basis. The rarity and privilege of this situation is not lost on me, however. Many of my contemporaries are finding themselves in employment that is totally alien and are expected to hit the ground running at such a speed that they find themselves wondering if they missed more than a few key lessons in their schooling.
This feeling may not be completely baseless. PwC recently conducted a survey of 150 employers, asking them whether the UK education system was satisfactorily preparing young people for working life, and the results warrant some thought: only 50% of these employers felt that secondary schools were doing an adequate job, and a few more felt the same about higher education (54%).
I would hazard a guess that ever since formal education was first conceived, pupils have grumbled that what they're being taught will surely be of no worldly use to them in later life. Interestingly though, the skills that employers identified as lacking are somewhat more basic and fundamental than one might expect. 45% of employers identified a lack of good communication skills in young people and graduates, and 51% saw a need for better personal skills such as time management.
Arguably, these are not things which one can simply furnish themselves within the course of a single seminar or tutorial; they take time to cultivate and fine-tune.
But upon whom does the onus fall when it comes to arming our pupils and students with knowledge that is profitable and useful? Certainly it is not on the students themselves who, though blessed with a great many strong opinions on how they are taught, cannot be expected to know how to supplement their education in the places it falls short. Nor is it, according to PwC's Chief People Officer Laura Hinton, solely the responsibility of educators. She says: 
"Schools and colleges shouldn't have to second guess the skills that employers need; the onus should partly be on employers to help shape the curriculum."
Many vocational courses contain professional practice modules, but often even these are shown to be lacking in breadth and depth. I recently asked my brother how he felt about the college-based portions of his carpentry apprenticeship, and with the air of a man recalling a rather painful or embarrassing memory, he said the experience was like "being taught how to suck eggs by a man with only the vaguest awareness of what went on on modern building sites."
Apprentices, of course, have the benefit of getting real on-the-job training from day one, but I think it is clear that in many cases there is a problematic gap between employers and the curriculum their future employees are being taught. Caitroina McCusker, PwC's Education Lead, said:
"Employers have an important role in providing practical pathways from education into work. This can take many different forms, from investment in apprenticeships and partnering with local schools through to curriculum development. Other possibilities are the public sector and businesses planning together based on local labour markets, and co-developing programmes. Immersive programmes are an opportunity for young people to develop workplace skills, such as leadership and communication."
Starting a new job is always nerve-wracking, but if we want the workforce of tomorrow to not only be more effective but also feel less cheated by their education and more confident in the skills they have, then the world of work must surely start making its voice heard more clearly in the often overly insulated world of education.
Medical device manufacturing had a good year
Medical device manufacturing has rebounded back from covid-19 in 2021. According to this article, the contract manufacturing market grew due to strong demand from customers. This is reflected by the strong uptick of merger and acquisition (M&A) activities among outsourcing providers. According to GlobalData's Medical Devices Deals Database, the total value of the deals in this field reached a record high of $1.6bn this year. 
The two main reasons for this growth is the advancement of new technologies and processes and a growing ageing population. Although demand remains strong, the industry did face a lot of issues last year. The industry was heavily affected by the pandemic as elective surgical procedures were abruptly halted worldwide due to lockdowns, isolations, and social distancing. Another challenge covid-19 brought was supply chain disruptions, which was very similar to other industries. 
According to the article, the contract manufacturing market is recovering with strong organic growth, and consolidation in the market continues at a fast pace. Outsourced manufacturing capacity is expected to be saturated with orders due to the backlog of demand from end-users. CMOs that focus on pre-clinical research and development (R&D) will enjoy revenue growth with the restarting of early-stage device programmes.
At Polestar, we are currently handling many deals in the healthcare space. If you would like more details in this space, or need help on growing your business, please reach out!